Best Certification Courses For Civil Engineers
We are No.1 training institutes for practical civil & structural engineering certification courses.
Learn practical & software skill on same platform
Content Overview:
• REVIT Structural (BIM)
• High Rise Building Sector (RCC Buildings)
• Water Sector (Water /Sewage treatment plant)
• Industrial Steel Structure Sector
Upcoming Batch: 1st Dec 2023
100% Placement Assistance
Live & Interactive Sessions
100% Practical Implementation
Structural Industry Master Course
High Rise Building Sector (RCC Buildings)
Industrial Steel & Water Sector
AutoCAD & REVIT Software Course
Certification Courses For Civil Engineers | Learning Beyond
Hello Civil engineers!!
Nowadays companies are recruiting only experienced candidates with skills and practical knowledge. Universities are teaching theory without application on real projects. Due to this fresher's lag in confidence and find it difficult to get good jobs.
That's where we come,
Our job is to create skillful and practically trained civil engineers.
We have tested 100's of different learning patterns and finally came up with this course which will develop experienced engineers.
We have team of experienced trainers from industry who have national and international experience.
Our trainers are highly experienced in structural engineering. Many giant projects like D. Y. Patil cricket stadium (Mumbai), Jumera towers (UAE), Second home villa (For president of UAE), Sinogulf capital tower(Abu dhabi) and many more were part of their career.
With the help of this course you will learn structural engineering practically along with software application.
It will boost your confidence.
You will get access to our network for lifetime.
You will be able to start getting your own projects. We are also providing 100% placement assistance.
So, connect with us NOW and boost your career !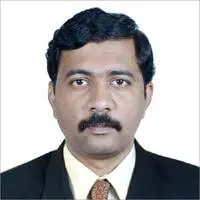 Er. Anil Mahadik (M.tech Structure, COEP)
Anil sir
is a licensed Structural Engineer/Consultant and Structural Auditor in India in India and has over 
22 years experience
 in structural engineering. He has worked for different clients within USA, New Zealand, Middle East and India. Anil sir has served as a structural engineer for many landmark structures like 
Dr. D.Y.Patil International Cricket Stadium at Mumbai, STP at Thane Municipal Corporation at India, American Municipal Power Hydro-power project
 at USA etc. He has 
published various journal papers on value engineering, sustainable construction and structural engineering. Download CV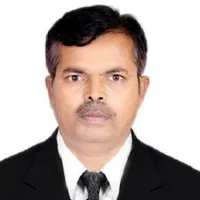 Er. Sanjay Karkhanis (BE Civil, COEP)
Sanjay sir  has over 40 years' experience in structural and civil engineering. He specializes in the design of high rise buildings, retaining structure, project management and construction supervision for domestic clients. His structural engineering experience relates primary to the design of civil structures including high rise residential and commercial buildings. He has worked through all phases as a principal consultant of projects from pre-tenders, post tenders, concept development, detailed design, detailed drawings, approvals from sanctioning authorities, site supervision and solutions.
Download CV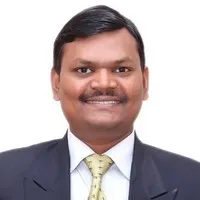 Er. Parasram Shastri (BE Civil, COEP)
Parasram sir has over 22 years' experience in structural designing, Business Development, Construction Management and Civil Engineering, He has ability to build a team to work on new concept in industry.He  has worked for different clients  in countries like India, UAE and Seychelles. Parasram's experience primarily relates to the construction management, construction technique of high rise building, industrial and commercial  projects, concrete  technology, windmill projects and small to large scale construction.
Download CV
Structural Engineering Salary Offered In India
| Year Of Experience​ | Sallary Package |
| --- | --- |
| | |
| | |
| | |
| | |
| | |
| | |
Check out our reviews on google
Which companies are hiring structural engineers?