AutoCAD & REVIT Software Course
| Start Date | Time | Day | Duration |
| --- | --- | --- | --- |
| | | | |
Why should you join this course?
Job requirements are changing, Practical knowledge is becoming more important.

After graduation many find themselves jobless & parents blame their child for incompetency.

You need to learn on live projects to become employable in current industry.

Hence, we are presenting Practical AutoCAD and REVIT Course with 100% job placement assistance.
REVIT which is BIM Software is having worldwide opportunities for civil engineers and many other engineers.
Civil and structural engineers are designing different structures in building, water and industrial sector using REVIT software for Indian and overseas clients.
Learning Beyond academy is giving online training to civil engineers in REVIT softwares.
Revit Structure is a product by Autodesk Revit and contributes in giving enhanced productivity, a user-friendly design environment, and faster construction of documents. Revit Structure is known as Building Information Modeling (BIM) software and is best suited for the firms that are into Structural Engineering and make use of Structural Design & Analysis tools to deliver end products.
REVIT STRUCTURE
Collaboration
Create and modify levels
Create and modify structural grids
Import AutoCAD files into Revit
Control the visibility for objects
Documentation
Using temporary dimensions
Annotate beams
Add and modify text annotations
Add and use dimensions and dimensions lables
Use detail components
Create and modify column schedule
Create and modify footing schedule
Create and modify standard sheets
Modeling
Place and modify structural columns
Place and modify walls
Place footings
Create a concrete slabs or floors
Create roof
Create and modify stepped walls in foundations
Add beams
Add beam systems
Add cross bracing
Create and modify stairs
Views
Create section views
Create framing elevations
Use callout views
Who is eligible for this course?
BE (Civil)
M-Tech (Civil/ Structural Engineering)
Diploma (Civil)
Site Engineers
Structural Engineering
Professors
Working Professionals
PHD's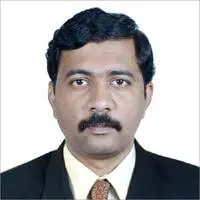 Er. Anil Mahadik (M.tech Structure, COEP)
Anil sir
is a licensed Structural Engineer/Consultant and Structural Auditor in India in India and has over 
22 years experience
 in structural engineering. He has worked for different clients within USA, New Zealand, Middle East and India. Anil sir has served as a structural engineer for many landmark structures like 
Dr. D.Y.Patil International Cricket Stadium at Mumbai, STP at Thane Municipal Corporation at India, American Municipal Power Hydro-power project
 at USA etc. He has 
published various journal papers on value engineering, sustainable construction and structural engineering. Download CV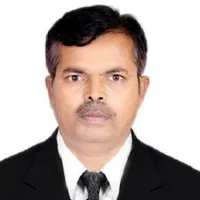 Er. Sanjay Karkhanis (BE Civil, COEP)
Sanjay sir  has over 40 years' experience in structural and civil engineering. He specializes in the design of high rise buildings, retaining structure, project management and construction supervision for domestic clients. His structural engineering experience relates primary to the design of civil structures including high rise residential and commercial buildings. He has worked through all phases as a principal consultant of projects from pre-tenders, post tenders, concept development, detailed design, detailed drawings, approvals from sanctioning authorities, site supervision and solutions.
Download CV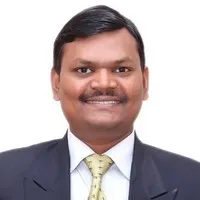 Er. Parasram Shastri (BE Civil, COEP)
Parasram sir has over 22 years' experience in structural designing, Business Development, Construction Management and Civil Engineering, He has ability to build a team to work on new concept in industry.He  has worked for different clients  in countries like India, UAE and Seychelles. Parasram's experience primarily relates to the construction management, construction technique of high rise building, industrial and commercial  projects, concrete  technology, windmill projects and small to large scale construction.
Download CV
Frequently asked questions
What are the opportunities after this course?
Designation

Average Salary (INR)
Contact now for early bird offer