STAAD Pro Practical Course | Industrial Steel and Water Sector
| Start Date | Time | Day | Duration |
| --- | --- | --- | --- |
| | | | |
Why should you join this course?
Job requirements are changing, Practical knowledge is becoming more important.

After graduation many find themselves jobless & parents blame their child for incompetency.

You need to learn on live projects to become employable in current industry.

Hence, we are presenting practical STAAD Pro Course(Industrial Steel Structure and Water Sector) with 100% job placement assistance.
STAAD Pro course, Industrial steel sector and water related sectors are having worldwide opportunities for civil engineers.
Civil and structural engineers are designing different industrial structures like sheds, warehouses, gantry girders, connections, trimix floors, canopies and so on.
Water sector is also having worldwide application in domestic water treatment plant, sewage treatment plant and effluent treatment plant.
Civil and structural engineers design different water structures like ESR, Clarifiers, Aeration tanks, overhead tanks and underground tanks.
Most popular softwares used in building analysis and design are STAAD Pro, EXCEL and AUTOCAD. Learning Beyond academy is giving online training to civil engineers in softwares, basic concepts and practical projects in Industrial and Water Sector.
STAAD Pro, AUTOCAD, EXCEL PROGRAMS
Analysis, Design and drawings of practical industrial shed using different software like STAAD Pro, AUTOCAD and EXCEL programs
Design of tension member, compression member, bending member and beam column manually and excel programs and STAAD Pro software
Analysis, Design and drawings of entrance canopy using different software like STAAD Pro, AUTOCAD and EXCEL programs
Design of slabs, beam, column and foundation manually and excel programs.
Design of bolted and welded connections.
Analysis and Design of Trimix floors
Analysis and design of pipe racks.
Quantity estimation of steel using STAAD Pro Software
Lateral Wind load analysis as per IS Code -Basic concepts and application on practical building
Preparation of design basis report and study of IS Codes for analysis and design of industrial buildings
Interpretation and verification of software results by thumb rules
Structural drawing preparation as per practice- Foundation layout, base plate layout, rafter level plan, bracing elevations and details and standard steel elements
STAAD Pro, EXCEL PROGRAMS
Practical Undergroung & Overhead Water tanks

ESR, Clarifiers, Aeration

LSM/WSM Crack width design

Pump Stations
Manual Design Basics
LSM/WSM Cracked Width Design
Structural Drawing & Detailing
Who is eligible for this course?
BE (Civil)
M-Tech (Civil/ Structural Engineering)
Diploma (Civil)
Site Engineers
Structural Engineering
Professors
Working Professionals
PHD's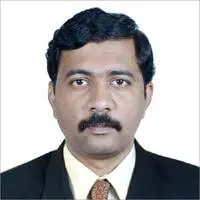 Er. Anil Mahadik (M.tech Structure, COEP)
Anil sir
is a licensed Structural Engineer/Consultant and Structural Auditor in India in India and has over 
22 years experience
 in structural engineering. He has worked for different clients within USA, New Zealand, Middle East and India. Anil sir has served as a structural engineer for many landmark structures like 
Dr. D.Y.Patil International Cricket Stadium at Mumbai, STP at Thane Municipal Corporation at India, American Municipal Power Hydro-power project
 at USA etc. He has 
published various journal papers on value engineering, sustainable construction and structural engineering. Download CV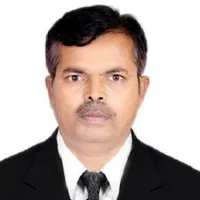 Er. Sanjay Karkhanis (BE Civil, COEP)
Sanjay sir  has over 40 years' experience in structural and civil engineering. He specializes in the design of high rise buildings, retaining structure, project management and construction supervision for domestic clients. His structural engineering experience relates primary to the design of civil structures including high rise residential and commercial buildings. He has worked through all phases as a principal consultant of projects from pre-tenders, post tenders, concept development, detailed design, detailed drawings, approvals from sanctioning authorities, site supervision and solutions.
Download CV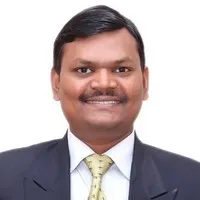 Er. Parasram Shastri (BE Civil, COEP)
Parasram sir has over 22 years' experience in structural designing, Business Development, Construction Management and Civil Engineering, He has ability to build a team to work on new concept in industry.He  has worked for different clients  in countries like India, UAE and Seychelles. Parasram's experience primarily relates to the construction management, construction technique of high rise building, industrial and commercial  projects, concrete  technology, windmill projects and small to large scale construction.
Download CV
Frequently asked questions
What are the opportunities after this course?
Designation

Average Salary (INR)
Contact now for early bird offer